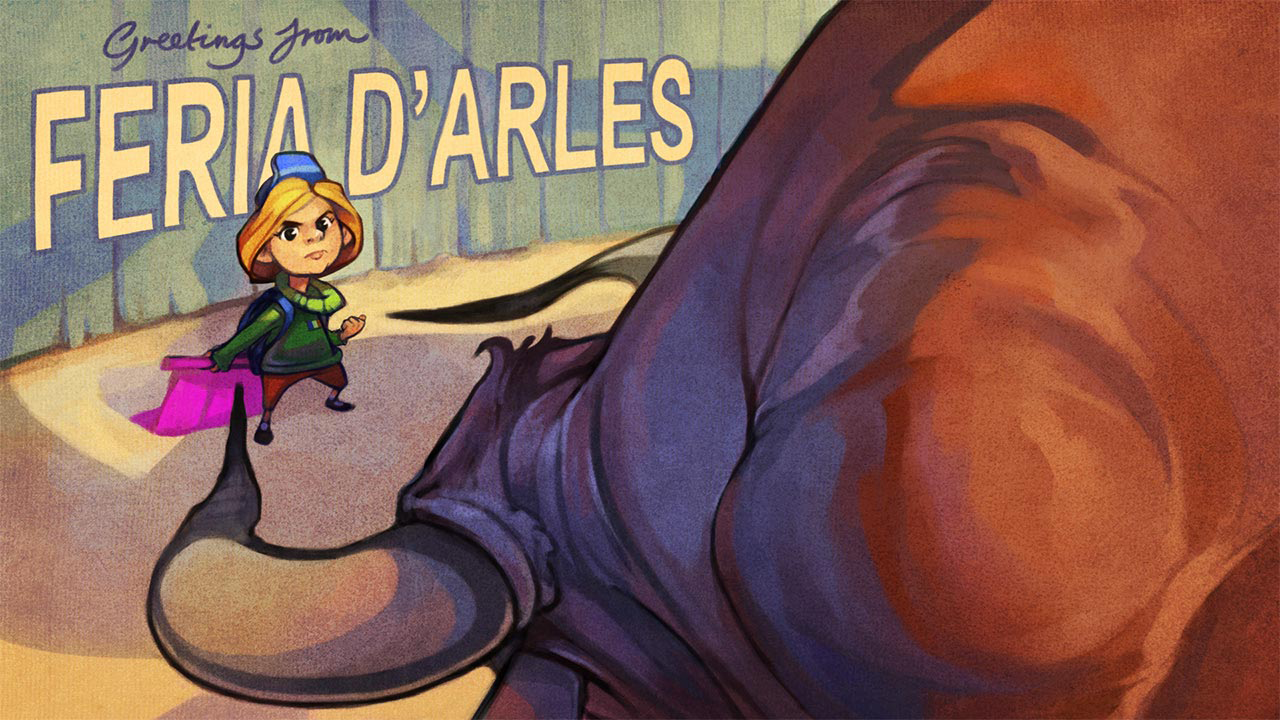 Feria d'Arles - Coming Soon!
Feria d'Arles has seen the greatest matadors come to fight the most fearsome bulls. It's all Molly's ever wanted to do.
Story:
Molly has always dreamed of entering Feria d'Arles - a popular bullfighting competition - and now it's finally time. If only she could qualify...

Features:
Wonderfully crafted pixel art and animation!
Point and click your way around the French town of Arles!
Credits:
Created and designed by Tom Simpson
Background art by Matt Frith
Character art and animation by Matt Frith
Banner art by Jen Pattison
Special Thanks: Nathan Hamley, Ronnie 'Fruittree' Herkenhoff Konersmann
Made possible thanks to:

Comments
Log in with itch.io to leave a comment.
I have played your game at ACGHK2018 today. Its funny and graphic is quite Euro- style.